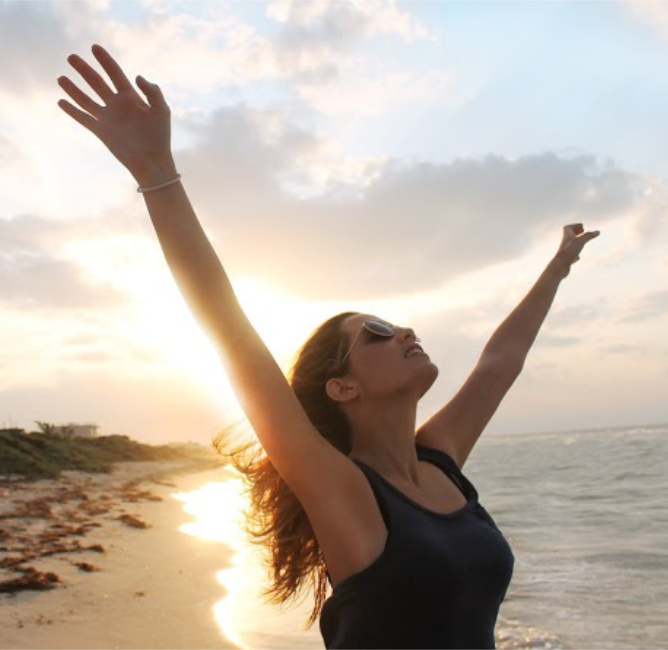 During the 6-month Manifestation Mastery Program, you will learn how to Master Your Energy, Connect with your Divine Guides & Angels, and begin to create more of what you desire with greater ease. You will manifest opportunities in work and career, friendship, love, health, money, and much more! Using the Manifestation Mastery methods, you will easily discover your Soul Purpose Gifts, bring your passions to life, and create more wealth.
Powerful Potential + Positive Purpose = Infinite Possibility
You will discover and experience tools and techniques to find and clear what is blocking you – you will discover methods to heal what is causing you pain in your life. You will transform your life and become more aligned with your Soul Purpose and Desires, gaining clarity about what steps to take to help you create more abundance in your life.
Vicki Murphy provides a safe, secure, supportive and professional environment allowing me to relax and be accountable. I am able to face my fears straight on and not make them bigger than they really are. We look at the origins of my fears to release and diminish their hold on me. Her frankness and compassion during our sessions assist me in staying focused.
Learning about advanced healing energy techniques, methods, and applications, along with dream building, resonates and encourages me to be truthful and honest with myself. My spiritual growth has expanded allowing me the self-confidence and knowing that I have what it takes to be extraordinary.
I initially signed up for the Success Coaching Program because I had challenges with believing in myself enough to earn an income on my own without being dependent on someone else. This is something I have never done before at the age of 47.
You blew my expectations out of the water!! The healing sessions woke up my consciousness and through those sessions. I could feel old beliefs leaving and new ones being installed. I couldn't even find the feeling to the "old" belief.
Through all of this I have created more clarity in my life, learned how to see, hear, and feel more positively. The beauty of it all is that you've taught me how to play and create in the energy and do it on my own and continue it throughout my daily life. It's been incredibly empowering. I quadrupled my income with EASE 3 months after I started your program.