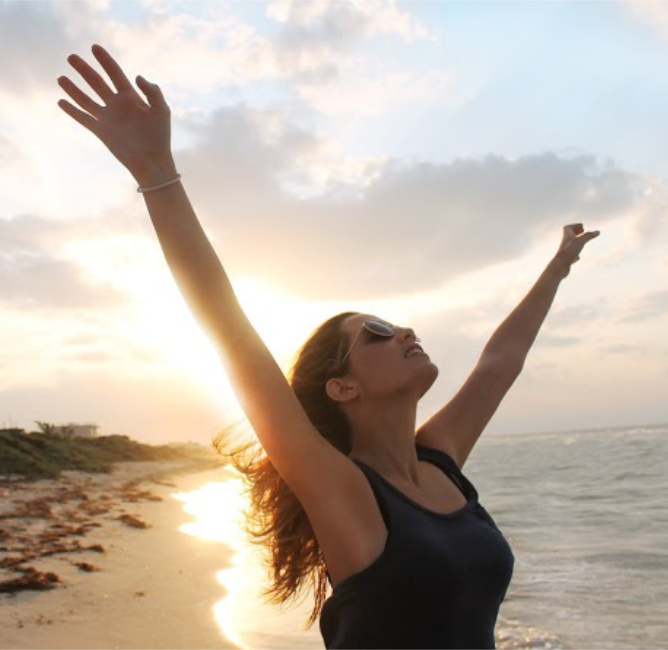 During the 6-month Manifestation Mastery Program, you will learn how to Master Your Energy, Connect with your Divine Guides & Angels, and begin to create more of what you desire with greater ease. You will manifest opportunities in work and career, friendship, love, health, money, and much more! Using the Manifestation Mastery methods, you will easily discover your Soul Purpose Gifts, bring your passions to life, and create more wealth.
Powerful Potential + Positive Purpose = Infinite Possibility
You will discover and experience tools and techniques to find and clear what is blocking you – you will discover methods to heal what is causing you pain in your life. You will transform your life and become more aligned with your Soul Purpose and Desires, gaining clarity about what steps to take to help you create more abundance in your life.
I could not get out of my own head and out of my own way – even when I could see what I was doing. It was super frustrating. I was operating almost entirely on anxiety … and it was exhausting. Until I began the Manifestation Mastery Program.
I began to see and shift what was not working. I quit the draining "hamster wheel" thoughts and actions.
I began to trust in myself, losing the worry and fear, and got stronger and happier!
Rather than feeling out of control, I learned to use my energy to create better relationships, an amazing career, buying and renovating beach properties, doing what I love, and I wake up excited about my future, rather than dreading each day.
I felt like my world was collapsing. I just broke my hand, which was terrifying – would I be able to make a living, to sign again, or go back to being a flight attendant – both of which I loved?! I was also experiencing the end of a 13-year friendship – extremely painful, and my parents were pressuring me to buy a property – and I wasn't ready to purchase. I felt terribly alone, and unsupported, with no one to turn to. During this time, I was forced to slow down, and to look within.
I joined the Manifesting Mastery Program and began to shift how I was seeing and experiencing things, and this impacted my ability to manifest all of it differently!
I got a fabulous job, signing, and became an authority in my field! I created a dream organization that helps first responders communicate with those who are differently abled and am helping to teach methods of communication nationally.
I have long since left the sadness behind and am excited about my life and my future goals. I want to write a book next and have already begun to manifest it!
Having done the energy mastery manifestation program, I decided to put it to work by owning my own home in southern California.
In the beginning I had doubts that crept in, but I turned those doubts into a powerful tool of energy.
Using what I had learned in energy mastery to manifest what I at one time thought impossible. I stood in the feeling of owning my own place right down to how the sun came into my windows and how close I would live to the beach.
I entered into the market when everything was a frenzy, but I stood strong in my belief to own a home. When everyone else was putting in multiple offers, I only put in 2. The second one was accepted without any negotiation, and I didn't go over her asking price. I live a bike ride from the beach and my place is filled with light. Something very important to me. I even had enough money left over to renovate what I didn't like. It's the sanctuary that I envisioned and FELT in my entire body!