Clearing & Healing Your Money Story
Find & Release energy blocks to accelerate your manifestations, create your dream business, and help you create your absolute best life. I'll be offering methods channeled and developed within my practice (for 30+ years). Hear my crazy story of how I went from poor and divorced to living my dream doing art (internationally) for a living, to becoming married to my fabulous soul mate (for 21+ yrs now!).

Date: August 28th at 10am PT
Location: Online / Facebook Live Group
Price: FREE
4 Week Manifest WITH Your Mate Course
Amplify your energy! I'll share the methods my husband and I have used over the past 20+ years to manifest everything that we've wanted! Super powerful energy use and adjustments that you can make individually and together that will help you manifest (sometimes almost immediately).
Here's what you get:
8 videos (4 Goal Creation Videos, and 4 Energy Clearing Videos)
A daily Individual & Couples workbook to download
4 LIVE Q & A happy hour sessions
Register early for this 4-week course to take advantage of this special offer pricing ($150 for 2 people)! All materials are sent to you for use in your home, privately, and you will be given the link for live happy hours each week.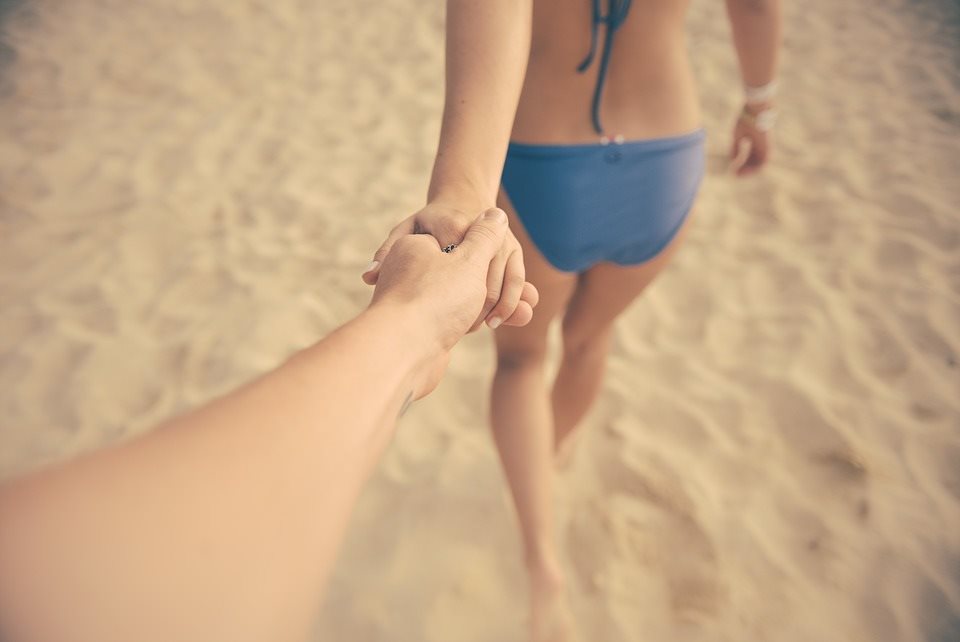 Dates: June 1st – July 1st
Location: Online + LIVE HAPPY HOURS EACH WEEK!
Price: $150 (Limited, early bird offer)
The upcoming Manifestation Mastery Program begins October 1st, 2020.
Registration Opening Soon.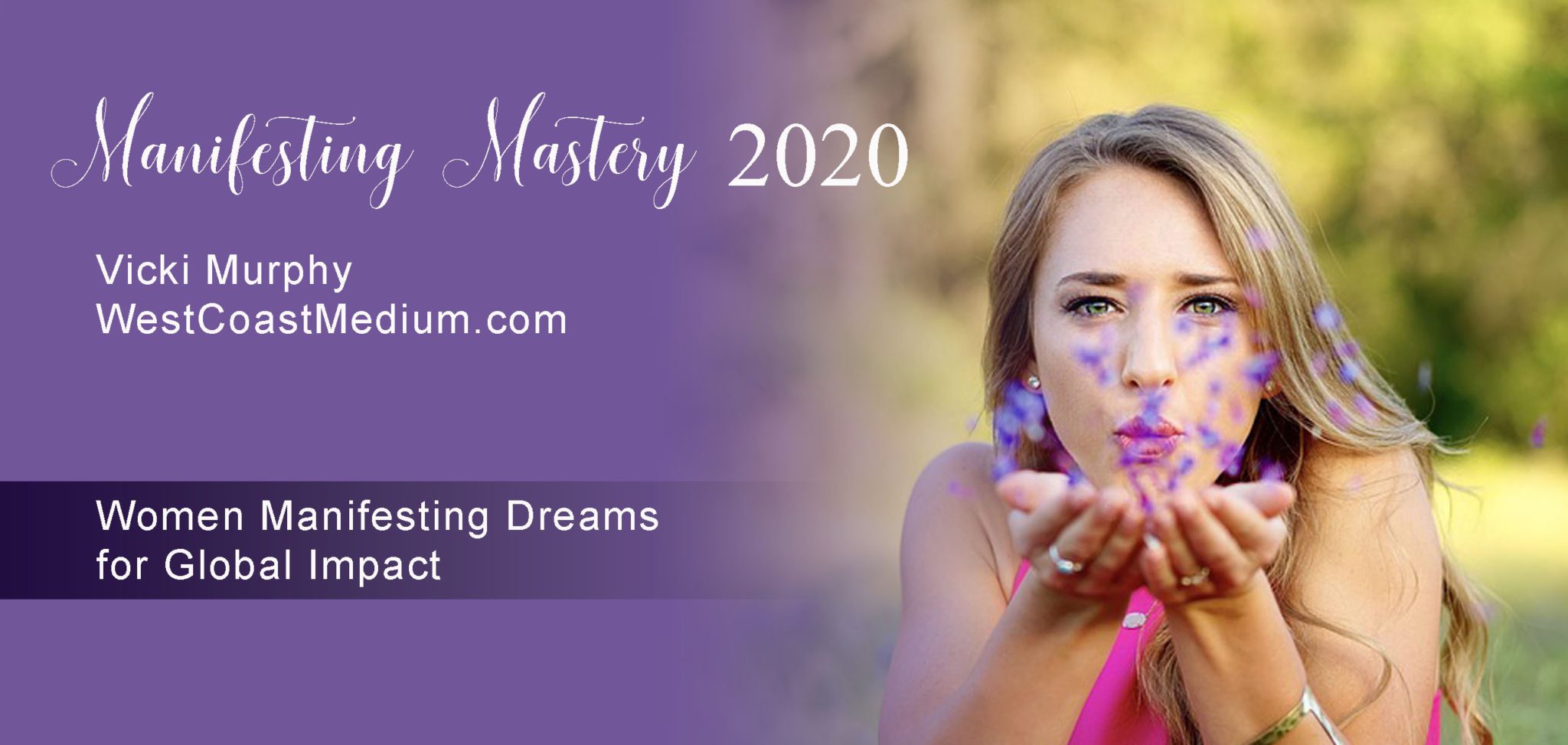 Create more financial freedom, doing what you love.
Intuitive Energy Coach, Vicki Murphy, has created two 6-figure Soul Based Businesses, one in Art, and the current one using her gifts, Intuitive Energy Coaching & Healing. She has touched the lives of thousands of clients, from Dubai to Japan. Proven methods have helped clients create careers that didn't even exist before! She has helped them increase income, doubling, tripling and even quadrupling their incomes, doing what they love. Using Intuitive Strategies, Vicki accelerates your process, and helps you define and create your Dream Business.
Whether you are already in a job, and want to increase your income, or don't yet know what your "soul based business" looks like, but feel deep within that there is "more" to your journey, this program is for you. Registration opening soon.
Using my Manifestation Mastery methods you will easily discover your Soul Purpose Gifts, bring your passions to life, and create more money doing it. If you have tried other programs, but never completed them, or they just didn't seem to work for you, I encourage you to join my Manifestation Mastery Program. Intuitive methods help you find and clear painful blocks that create "glass ceilings" in your personal life and career; the very blocks that didn't allow you to complete past programs, or stopped them from working for you.
Receive the help that you need to! Steps are fun and easy, and specific to your Soul-Energy Type. Seating is limited for this Six month Hands-On program. Get the support you need through private sessions, accountability, email outreach, and monthly group calls, help support you at every step. BONUS – leading industry experts will make guest appearances to speak about how they created their "Soul Based" success doing what they love. I encourage you to step into your life in a purposeful way to bring your gifts and message to the clients who are waiting for you.
Intuitive Mastery Bonus!
Explore and strengthen your intuitive energy connection – for all levels of development! This is a great way to support your Manifestation Mastery.
Registration Opening Soon. Your preparatory coaching begins as soon as you register. The first official session will begin October 1st, 2020.
Intuitive Writing – What is it, Interview with Hay House Editor, Melanie Votaw
Psychic vs Mediumship – What's the Difference?
Release Overwhelm Video Meditation
Live Facebook Readings #1
Live Facebook Readings #2
My Favorite Segments
Below are my favorite on-air radio segments. Check them out!
Vicki on BlogTalkRadio.com "Dead Men Talking, Conversations with the Dearly Departed." 09/19/2013
Vicki on BlogTalkRadio.com "Dead Men Talking, Conversations with the Dearly Departed." 09/19/2013
All tickets are purchased online and seating is based on first come first seated.
DISCLAIMER
* All attendees will be included in an opportunity drawing for a private phone or in-person reading with Vicki. Booking must be made within 30 days following the event.
** Although not every attendee will receive a reading from Vicki, hundreds at previous events have found the group readings to be both "fulfilling" and "uplifting", and often are surprised with group messages.
*** This is a sit-down event
Photos, video recording and audio recording are not allowed during the show.
Events are suggested for ages 16 and older.
Due to lack of time, Vicki does not do private readings on the premises. Please call for an appointment.
Please be advised that psychic readings cannot predict, forecast, diagnose or provide information with absolute certainty.
No guarantees or assurances of any kind are given and Vicki will not be held accountable for any interpretations or decisions made by recipients based on information provided during readings. For entertainment purposes only. For medical concerns, please consult with a physician. For legal matters, please contact an attorney or law enforcement.
Dates are subject to change pending last minute radio tapings. Tickets will still be valid for any rescheduled appearances.
All sales are final. There are no refunds available unless the date is cancelled.